Beard Family and Friends Christmas Concert
December 1, 2019 @ 2:30 pm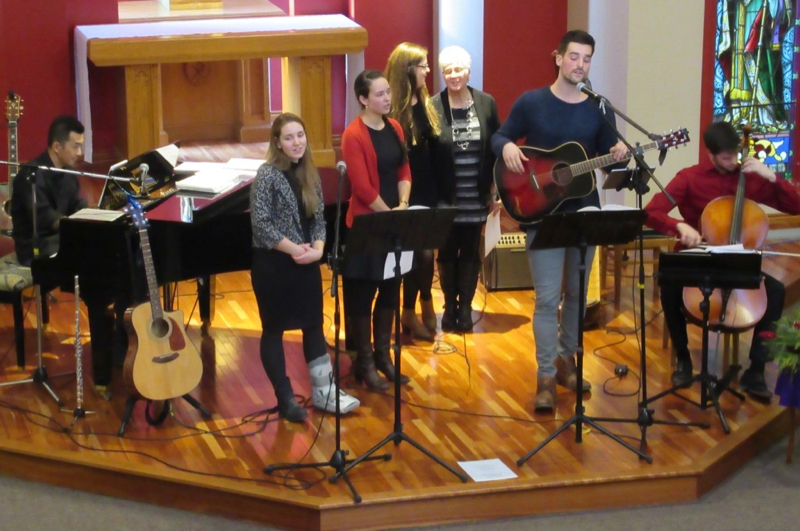 We are so thrilled to be collaborating again with Scott Chow and Andrew Dolson. Many of you will have already met both of them at previous concerts. 
Scott is a very talented multi-instrumentalist from Lucknow. He not only performs solo but frequently collaborates and supports many local musicians in an endeavour to enrich people's lives with music. Scott is an entertainer, educator and maker of things.
Andrew Dolson is a classical singer/guitarist from Waterloo and a member of the band High Street. To date he has toured with Liona Boyd (Juno Award winner and 'First Lady of Guitar') for four years. Andrew will be filling the Town Hall Theatre with his very rich, strong and versatile tenor voice as well as his talent on the acoustic guitar.
In addition to performing some of the their own favourite pieces, Andrew and Scott  will be collaborating with the voices and instruments (cello, flute, harp and piano) of the Beard Family.
It is our hope to bring you an afternoon of warm, uplifting winter melodies as well as some fun and contemplative Christmas music.
Tickets are  $20 Adults ~ $10 Students.
Tickets may be purchased in Wingham at The Gift Chest, Christine's Clothes Closet, Stainton's Home Hardware, Annette's Treasures Galore.
Please feel free to extend this invitation to your family and friends. The more the Merrier Christmas!
We hope to see you there.
Warmly,
The Beard Family
519-357-9995